Super Bowl XLVII at Lol Ha – Awesome!
Super Bowl Sunday, like Mother's Day, New Years Eve and Valentine's Day is kind of a sh@t-show in most restaurants. Owners and managers, knowing they have a captive audience at their mercy, try to maximize profits where ever possible. Usually that includes adding seats without adding extra staff to properly cover them and stripping the menu back to a fixed selection of items with the lowest food and labor cost. Others create a whole new menu of ambitious dishes that the kitchen staff is unfamiliar with and unable to put out consistently and in a timely manner. For this reason, and having spent a few years in the restaurant business, I have learned to take these celebratory meals either a day before of after the actual holiday to avoid the hassle and the inevitable disappointment. As it is impossible to postpone one's Super Bowl festivities, we made a reservation at Lol Ha in Akumal. Imagine my surprise when the food and service at Lol Ha were not just up to par but actually well exceeded their usually high standards!
This is our 8th Super Bowl in Mexico but our first in Akumal. Our team, the New York Giants, didn't make it in this year so, without any skin in the game, we really just wanted to be somewhere nice with good food, where we could sit comfortably and enjoy the evening. As Rob and I are still meat-free and not really drinking much anymore, the all-you-can-eat buffet and cheap beer offerings did not really appeal this year and I was left with the task of finding a more suitable venue. Lol Ha has always been a favorite stop for lunch so when I found out that their Superbowl party was a big deal in Akumal, I thought we would give it a go this year. Luckily, Laura and Sam were able to wrangle a table for us in front of the big screen, outside of the south palapa.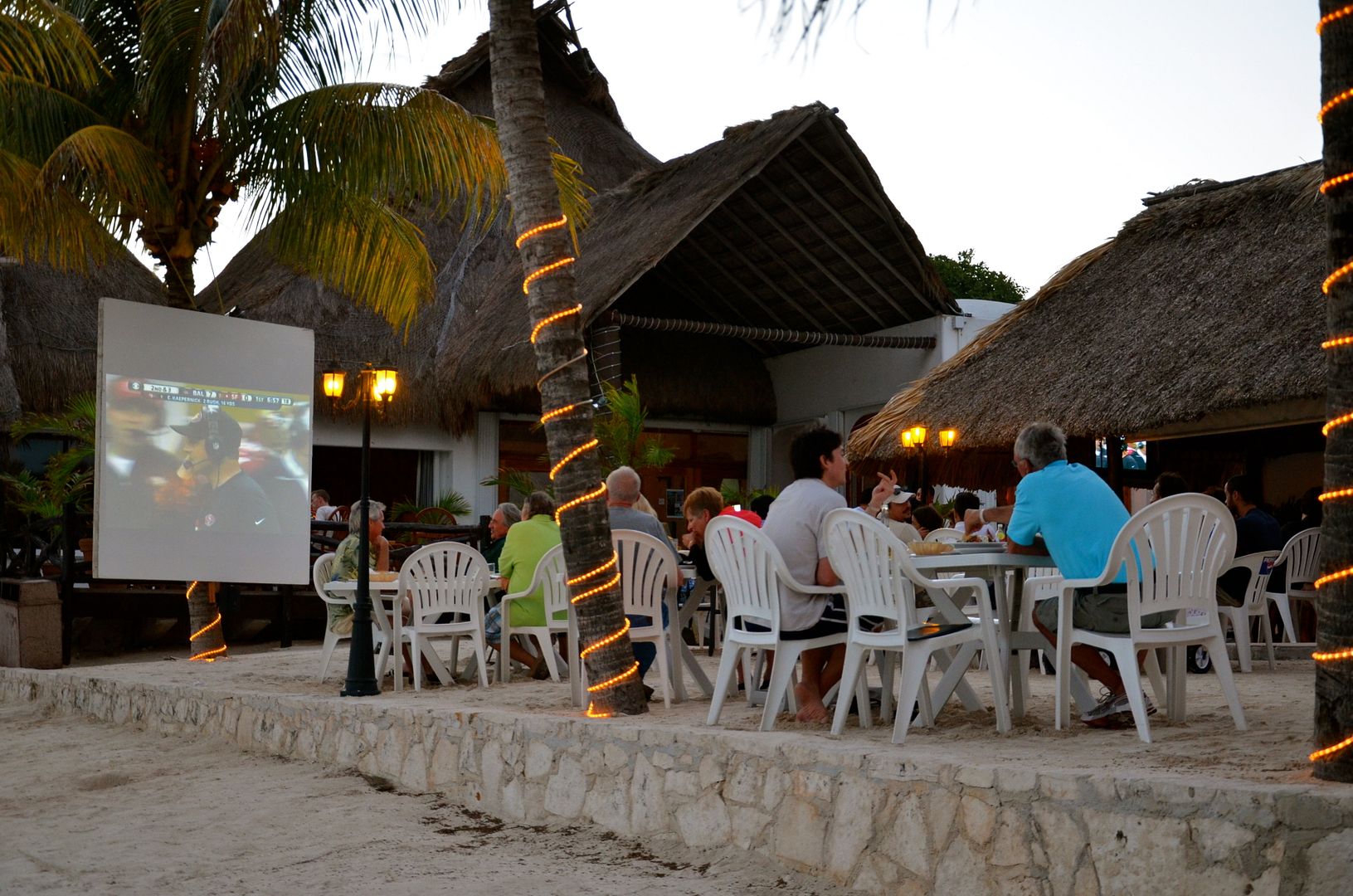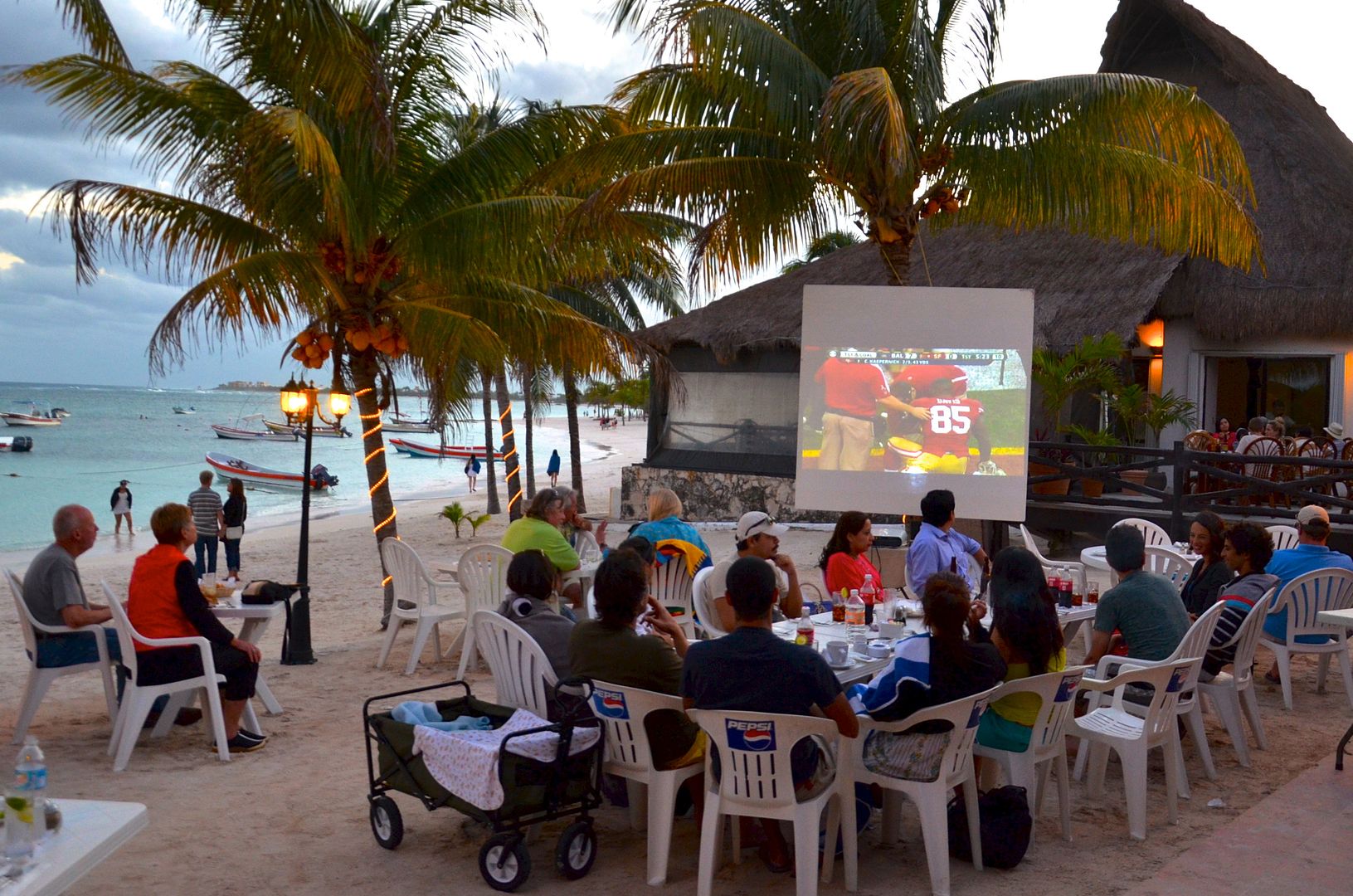 Of course, tables and chairs has been added and rearranged to accommodate as many people as possible but in no way did we feel jammed in. The servers had plenty of space to dash about and maneuver between guests to drop and clear plates and glasses. The regular menu was in place with all items available. I don't know how many cooks they had behind the line but the speed in which our food arrived was amazing. As we were there for several hours enjoying the game, we kind of ordered in drips and drabs as we got hungry. It was pretty cold that evening and I must have ordered at least 5 cups of hot tea (quite a party animal, right) to make it through the game and at no time did I have to look around for our server, Jesus.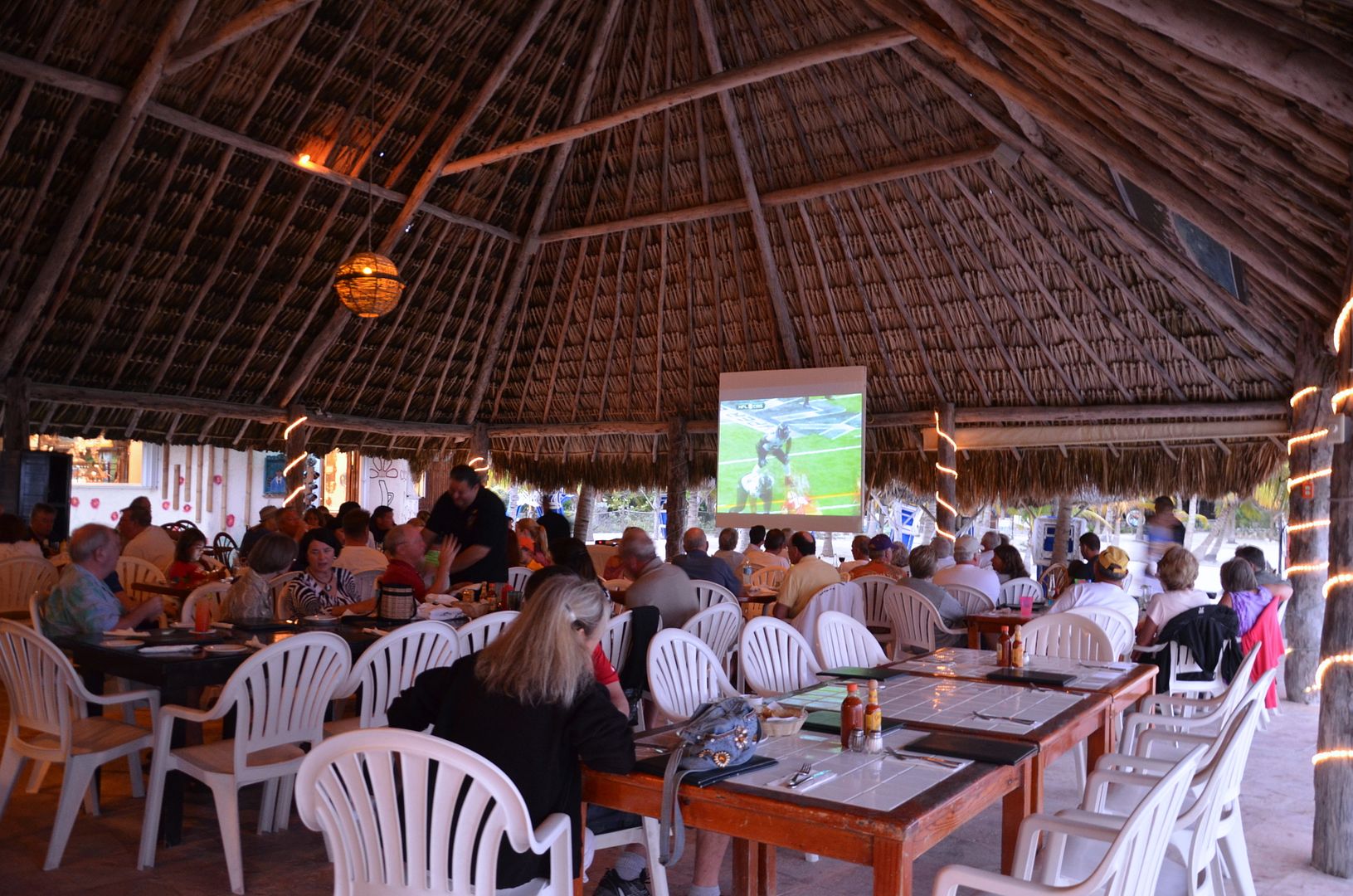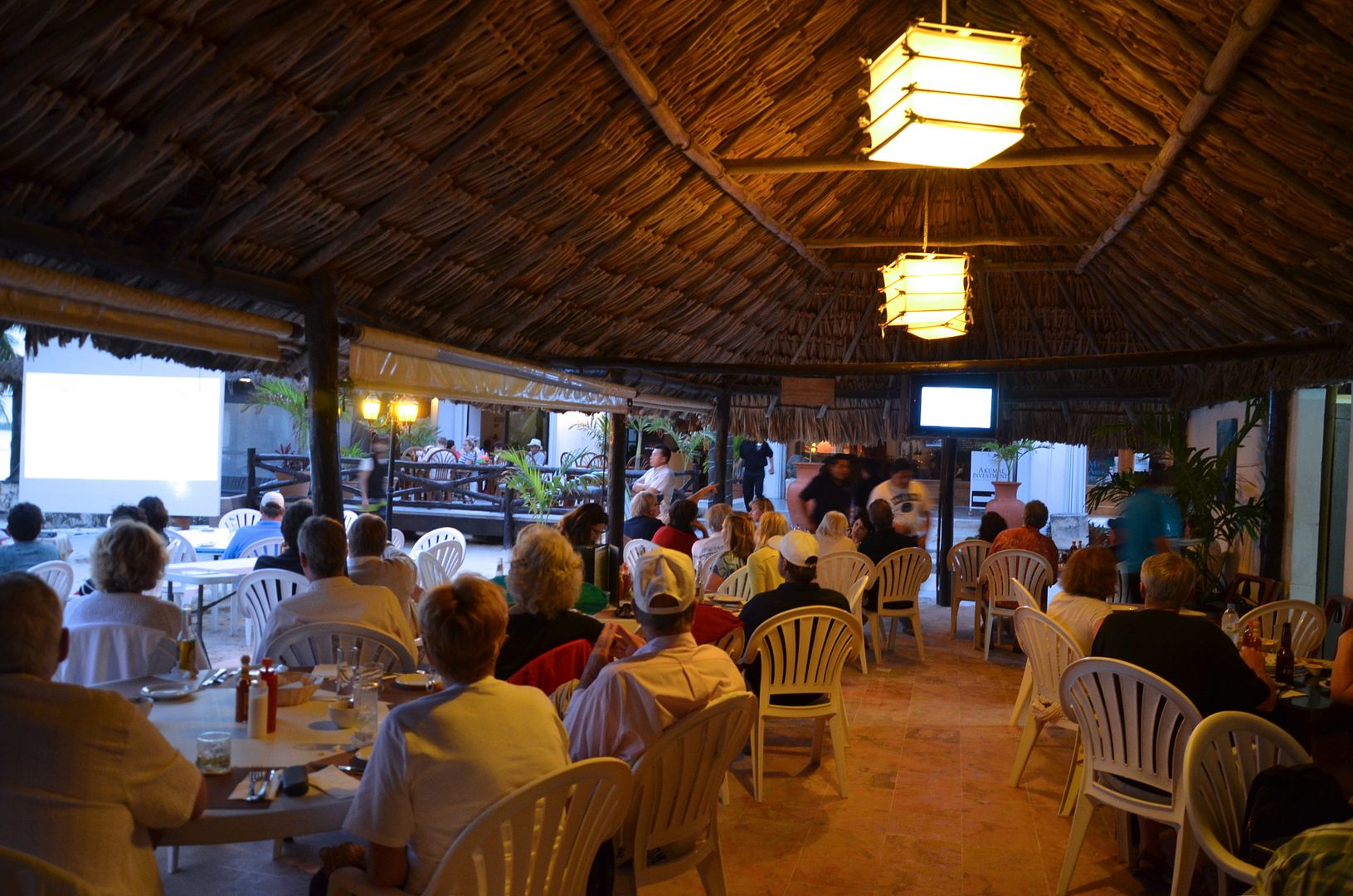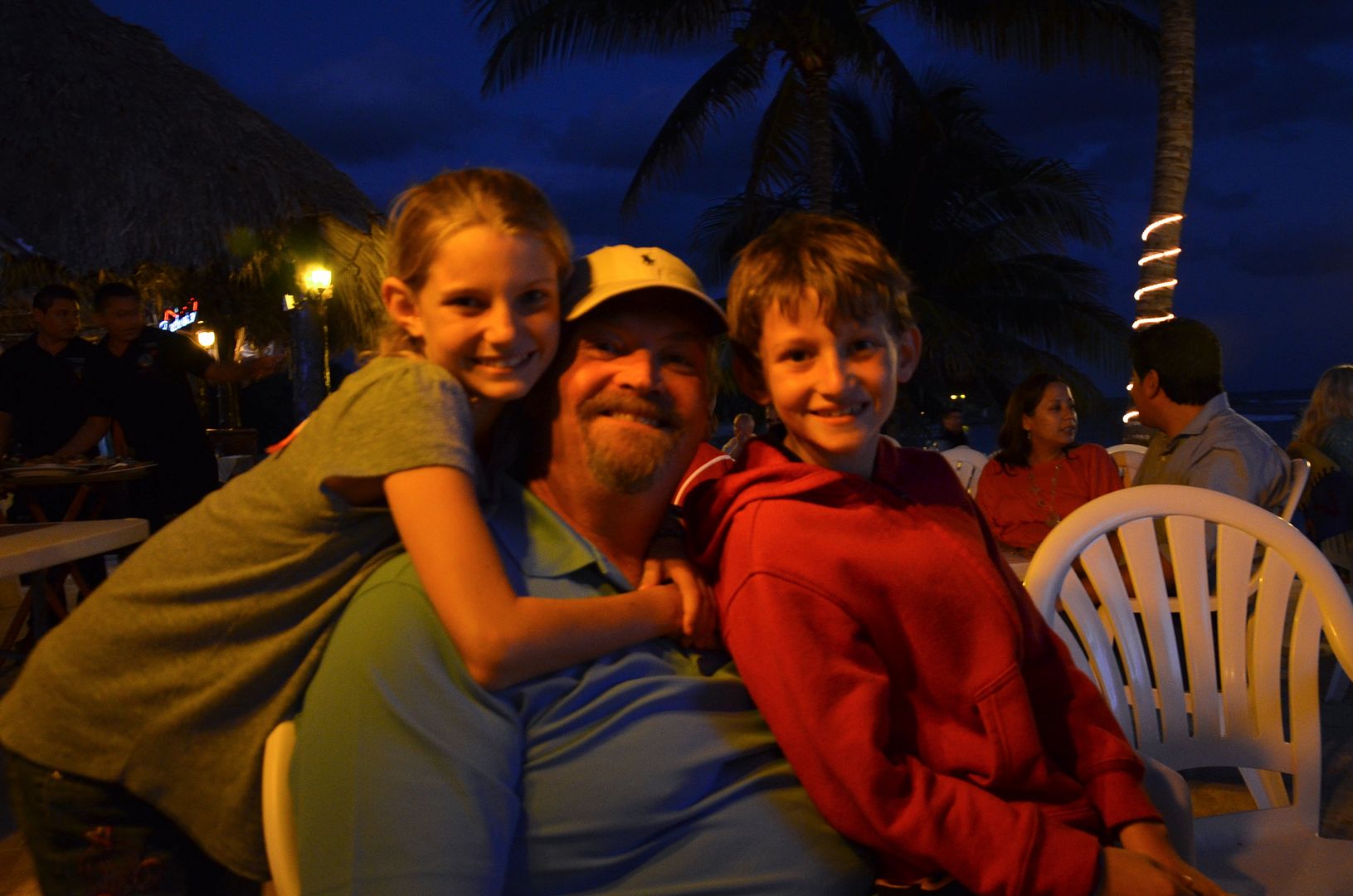 On any given day, the food and service at Lol Ha is excellent. On this evening it was exceptional and much appreciated. Hats off to Laura and Sam for getting it right and to Jesus for great service with a smile!